I have a notoriously brown thumb – if a plant is green, it will soon be brown after several days with me!  Several months ago, I bought several lovely topiaries, and at $30 a pop, I tried my best to keep them alive.  They lasted 67 days exactly. Not bad for me, but they are very brown and very sad now…
While those sad dead topiaries are going in the trash tonight, I have found an ingenious replacement for them!  Restoration Hardware has come to the rescue with preserved boxwood globes and topiaries!!  How cool is that?!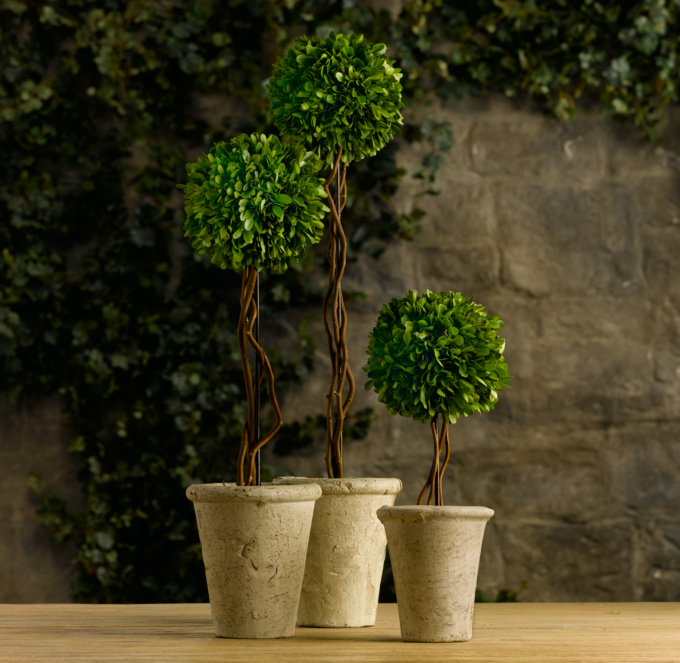 These bushes were really alive once upon a time, but some genius (who also probably had a brown thumb) had the awesome idea to preserve these, so all they need is a good dusting once in a while!  
Love it!!
Must get my hands on some this weekend, so that I can stop wasting money on plants that I will inevitably kill (I swear I have the best intentions!)
Ballard Designs also sells Angel Vine Topiraries that are slightly more whimsical, and branchy – drawback to these?  They are 100% fake.  Meh.